PAONIA • In the days and weeks after moving here this summer, Jessica Catinella kept running into Bob.
At the park. At the trading post. At the orchards. At the galleries. There was Bob, the old-timer who'd been in the valley all his life — long before hippies like Catinella showed up.
Those damn hippies, Bob would say. Those hippies with their pot and crazy hair, like Catinella's, her dreadlocks hanging low or bunched up as they are now, tucked in a cap while she works around the trading post.
No, those weren't hostile encounters with Bob. The two would only joke with each other in moments that pretty well capture Paonia, where not long ago the schoolkids put on a play called "Hippies and Rednecks Unite."
"It's not necessarily about the differences here," Catinella says. "It's more about what keeps everybody together, which is the land."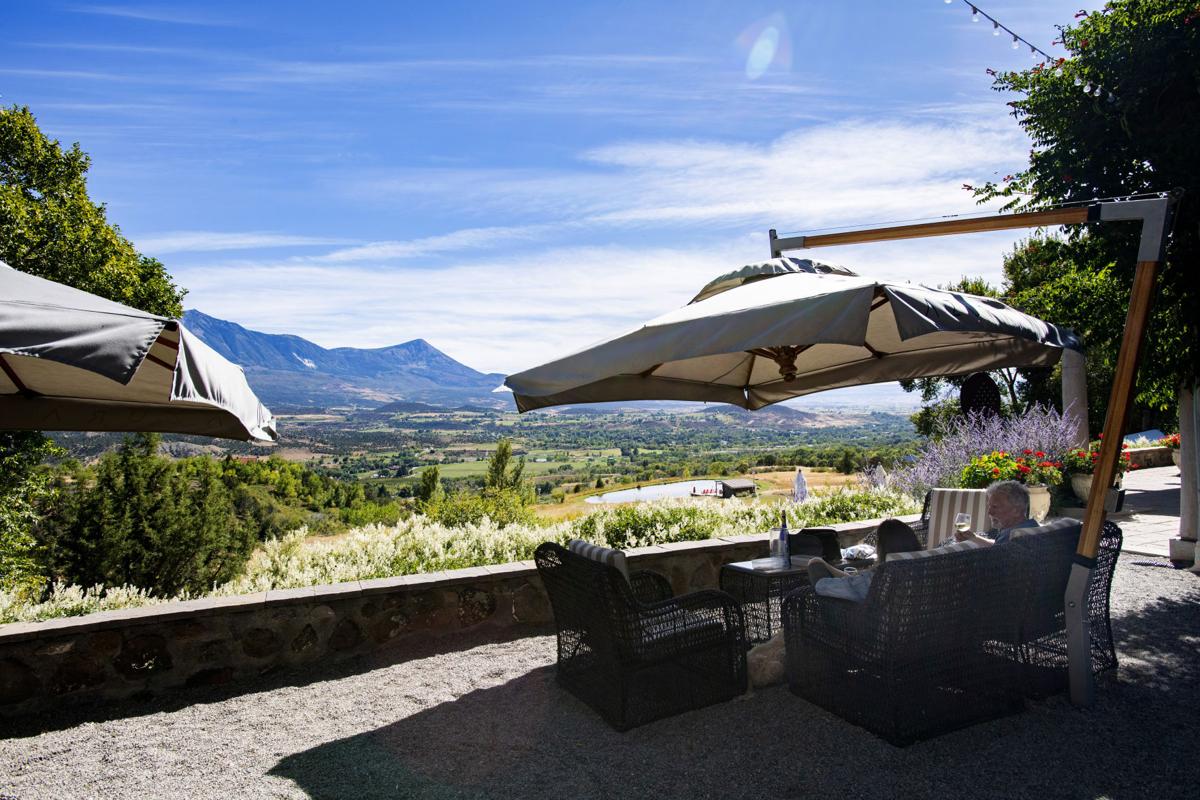 Which is greatly showcased here at the trading post, where Catinella offers pickle juice to regulars and strangers alike. Not just any pickle juice, she tells them. Pickle juice of "the old style," concocted via all-natural fermentation to be the all-healing elixir it should be.
The taste and bowel sensation might cause discomfort, reads the trading post's Pickle Juice Protocol. "That is the pickle juice working!!"
Elsewhere between the racks and shelves of organic, locally grown goods is Becky Bedsole. She goes by her Sanskrit name, Uttama. She's also new to town, like Catinella working at the trading post for a bed upstairs, with a deck overlooking the cattle fields and fruit trees.
The pickle juice is far from the only old-fashioned thing here. "I'm still learning the barter system," Uttama says. "Like, this is what our great, great grandparents did, right?"
Such a system thrives in Colorado's Valley of Abundance, which could be named not only for the many seeds that sprout forth.
"This is not your average rural community, you know," Ty Gillespie says. "It's quite the cross section of people."
Gillespie looks neither hippie nor redneck. He looks like someone you'd meet in Napa Valley. He wears a fedora on his head and loafers on his feet, a glass of red wine in his hand straight from the grapes of Azura. His is one of Paonia's 12 wineries.
Azura is named for the boat he and his wife, Helen, once sailed around the world. "Meaning blue sky," she says. "Which is very appropriate for our valley. We have a lot of blue sky here."
It eventually opens wide on Colorado 133, the road following the river and railroad, passing old coal conveyors and mining camps, and rising to where the canyon clears, where suddenly the world turns green and blue.
The effect is enchanting. Dorien Bethune was a little girl living up valley in Aspen when she came through in 1969.
"The smell of the fruit," she recalls. "It just had that feeling."
So it did for a different-smelling wave of newcomers at the time. They were weary of the war and sad of the city, feeling called back to the Earth. Here they grew an epicenter for the movement.
One was Mark Paigen, who'd go on to make the sandals that became known as Chacos. Another was Bob Lario, who found plenty like him — long hair, beard — and plenty different.
"A lot of coal miners, a lot of farmers," he says 50 years later. "It was very conservative."
Not everyone got along at first, he recalls. But then the guys started bonding over softball games, some coming from mines, others from gardens, all sharing beer and food afterward. "We called it the hippies against the miners," Lario says.
And soon, the groups saw themselves as not so different after all. They hated to see each other go later. The mines busted. Time got the best of the hippies, too.
But as for Lario, he never left. Today he sells real estate around Paonia, meeting the next newcomers who don't seem all that new.
They're still a creative, health-conscious, peace-seeking, free-spirited bunch, as found at Elsewhere Studios.
The artist residency seems out of a Dr. Seuss book. The shaman Terence McKenna spent some of the '60s at the house and, legend has it, opened a vortex here. Eccentrics still investigate the backyard, where a tree grows tall along with a recent creation: stacked chairs.
That's the thing about living with artists. "You never know what you might find any given day," resident Henry Kunkel says.
And you never know what you might find strolling around town: flyers for the next festival; flyers for the next jam session; for the next vegan potluck; for the next meeting on climate action; for the next musical virtuoso coming through; for the next tea hour; for a course on songwriting and another on paint making.
You might find a young woman at the coffee shop talking about her recent visit to Hawaii, about meeting natives and praying to their gods.
You might find another group talking about Jesus, members from one of Paonia's 20-something churches (a per-capita record at one time, according to the Guinness Book of World Records).
You might find the Solar Energy International facility that hosts hundreds of students every year for an education on renewable energy. You might find the offices for High Country News, a leader on environmental reporting in the West.
You might find a hat maker.
"A hat-making shop in the middle of nowhere," says April Selman, who along with her husband believe hats to be an ultimate symbol of individuality and thus believe they should be custom-made. And they believe there to be no better place for their shop than Paonia, where individuality is paramount.
Everyone is very much their own person.
"There's some extreme beliefs on both ends," Selman says, "but we're all very close."
It's obvious at the trading post's community meals, prepared by Catinella. It's obvious in the photo she shows now.
A photographer found the moment irresistible, perfect for the Picture Paonia exhibit. She found Catinella and Bob in one of those arguments. There had to be bugs in that hair, he said.
But there he is leaning into Catinella's dreadlocks, a smile creasing his hard, wrinkled face. And there she is laughing, nuzzled up against his chest in happy coexistence.