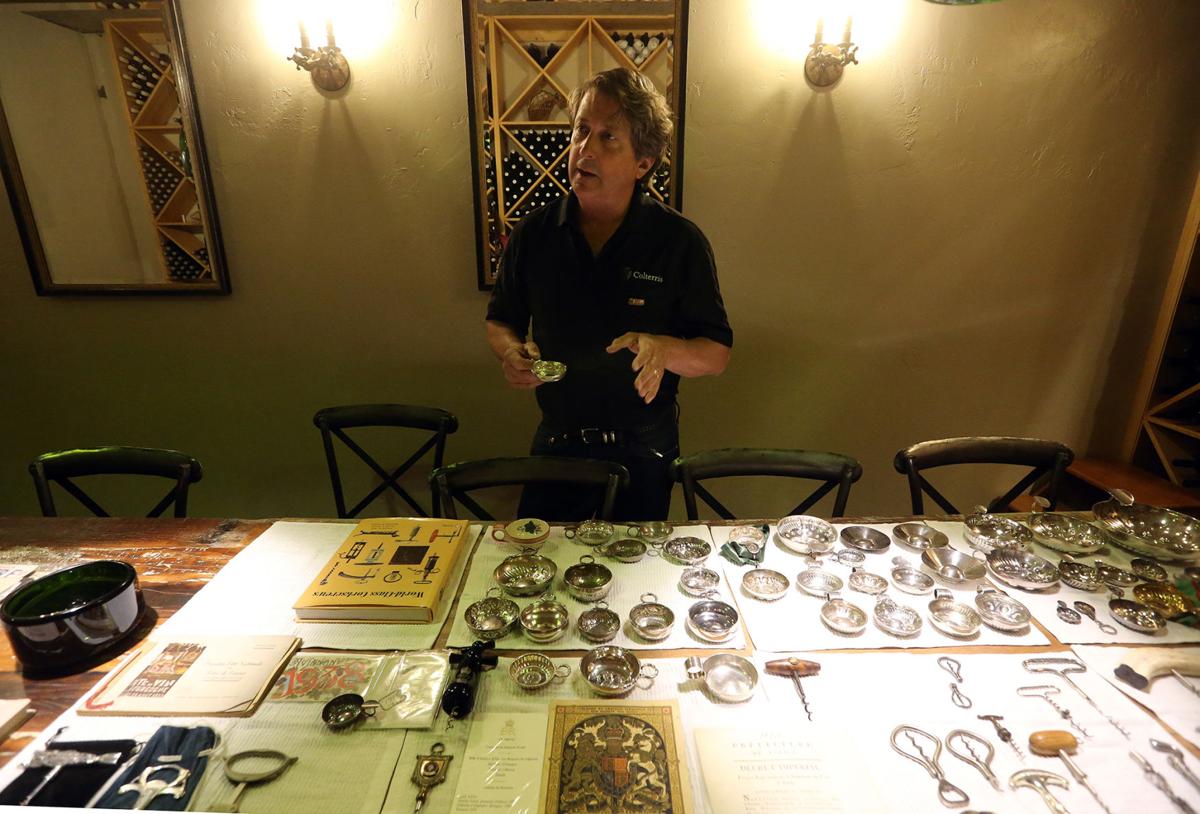 It started with a tiny $25 Anheuser-Busch bottle with a corkscrew tucked inside.
Scott High was only 16 when he spotted the item tucked amongst a number of quirky things at an antique store on South Broadway in Denver.
He is now 64 and owns Colterris Winery in Palisade with his wife, Theresa. And that single curious Anheuser-Busch corkscrew has been joined by at least 8,000 others as part of a collection that opens to a side of the wine industry rich with connections to people past and present.
"I really, really want to be able to tell the stories," said High, sitting in a wine cellar at Colterris Winery at a long wooden table, one end filled with items and the low light dancing over silver and gleaming along twisting metal.
From there stories poured from High's mind like a fine vino into a vintage glass as he moved from corkscrew to tastevin (a small, shallow silver cup or saucer) to a June 18, 2002, menu card from Windsor Castle that actually had the names of the wines to be served at a meal that was part of Queen Elizabeth II's Golden Jubilee celebration.
It's rare because that information usually is not revealed much less printed, High said.
Inches from the menu was a tastevin that belonged to the queen's father, King George VI, and a couple of related corkscrews.