Colorado Uncorked: a Tasting of the 2019 Governor's Cup Winning Wines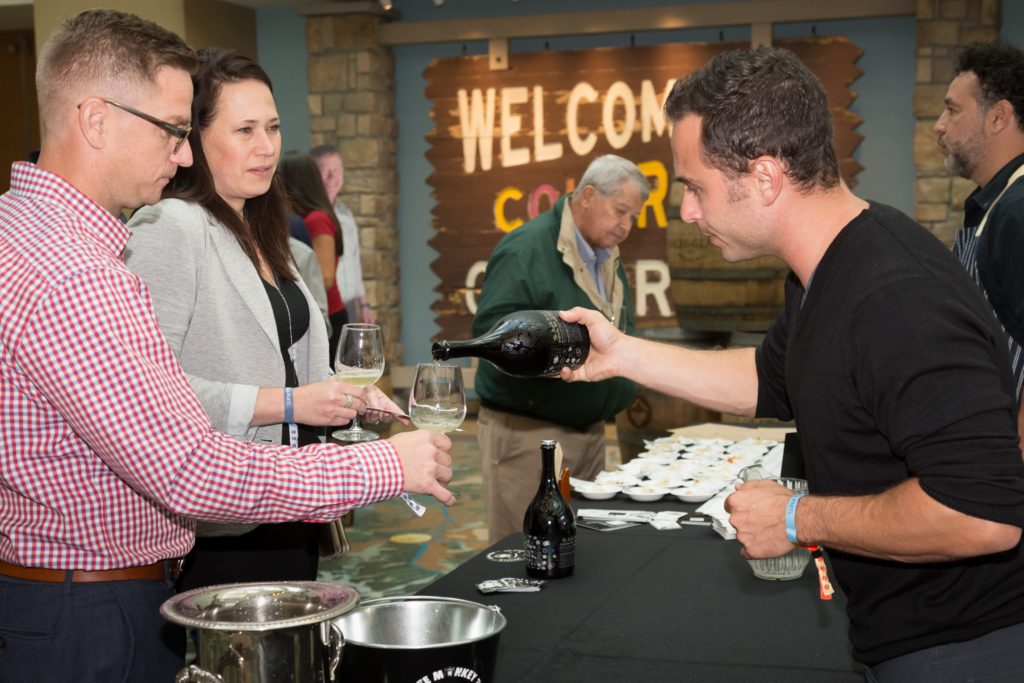 Colorado Uncorked!
A tasting of the 2019 Colorado Governor's Cup Collection wines paired with original small bite menu items prepared by some of Colorado's finest chefs.
Friday, November 15, 2019.  Tickets will go on sale in September.

---
Chefs and Restaurants that participated in the 2018 event:
Eric Skokan, Black Farm Table Bistro and Bramble & Hare, Boulder
Kyle Foster, Julep, Denver
Scott Skomal, 16Mix at the Shertaon Denver Downtown
Adam Vero, Hearth and Dram, Denver
Justin Brunson, Old Major, Denver
Daniel Asher, River and Woods, Boulder
Scott Hybbeneth, Angelo's Taverna, Littleton & Denver
Nick Estell, Café Rendezvous, Denver
Chris Barnes, Sazza Pizza + Salad, Greenwood Village & Aurora
Brandon Brumback, Uchi, Denver
Chris Martinez, Ad Hominem, Denver
Fredrick Kelly, Pinehurst Country Club
Tristan Schmidt, Indulge Bistro and Wine Bar
Enstrom Candies
---
Watch this page for more details.
The Colorado Wine Industry Development Board will announce the winners of the 2019 year's Governor's Cup Wine Competition.
Hosted by and to benefit the History Colorado Center.
---
"Don't miss this unique celebration of Colorado, and your only chance to try each of the wines selected to be in the Governor's Cup Collection at one time!"
---
Tickets will go on sale September 2019.
---
---
Colorado Uncorked: a Tasting of the 2019 Governor's Cup Winning Wines
---
History Colorado Center
1200 Broadway St
Denver, CO 80203
303-447-8679
---